Animation Friday – A royal wave!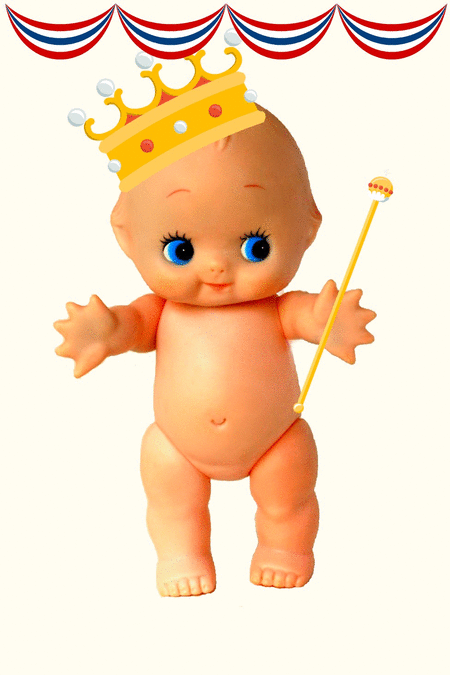 It seems the whole world is going royally crazy! I've tried to avoid buying into all the hoopla until now, but it seems my defenses have weakened and I too will probably watch the wedding tonight. It's either that on every channel or the football, so unless Mr Man commandeers the remote, wedding it will be.
I will not be donning a tiara to watch, but I may have a Pimms (or two) to toast to the couples happiness…any excuse for a Pimms!
Thanks to Kellie from Mini Must Have for suggesting this weeks Animation Friday Theme – A royal wave, via twitter. I hope I've done it justice Kellie?
This is the best I could so animation-wise till my computer is repaired, I've really got my fingers crossed that I'll get i back today…I'm having withdrawals!
Make an animation if you fancy. I'd love to see some of your royal wedding celebrations if you are having a party.

It's really easy. Here are some

simple instructions on how to make moving pictures…have a go, you've got all week. Post it to your blog and link here so we can all see. Remember to link back to this post so your other readers can join in to.
www.mypoppet.com.au