***Unfortunately picnik has ceased to exist as of April 19th 2012. RIP picnik, we miss you***
I came across this handy tutorial on How to create Cut Out Text for a blog header or similar using Photoshop the other night via Craft Gossip. It's pretty clear (thanks Justine), but what about those of us that don't own or know how to use Photoshop?
I have written this tutorial on how to get the same effect with the online photo editor Picnik.
Picnik is free to use, but for this particular technique I will show you you must have the premium package (around $25 per yr). I have gotten a lot of value from my premium upgrade and highly recommended it.*
Along the way you will learn other helpful Picnik tips…
Firstly open up a Collage page, choose the background colour as White and click done.

You will now have a white background to work on. Select the create tab then choose Text.
Type in your text, choose your font and then select colour black.
You can also use black sticker shapes instead of text.
Time to save.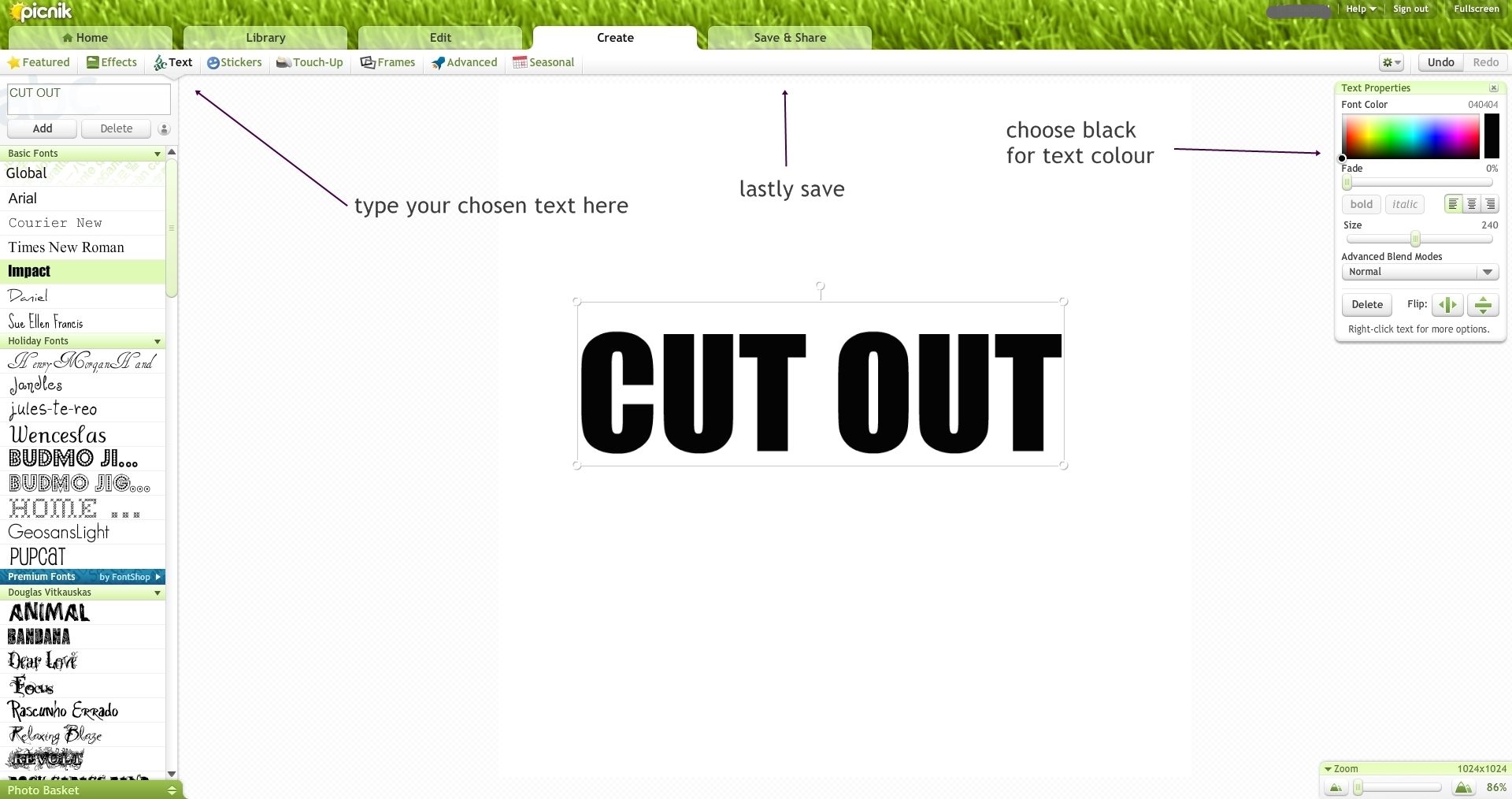 Next go back to the home screen (or history) and open the photo you want to use as your background. Notice the tab at the bottom (only on Premium) select history, your previous text image should be there.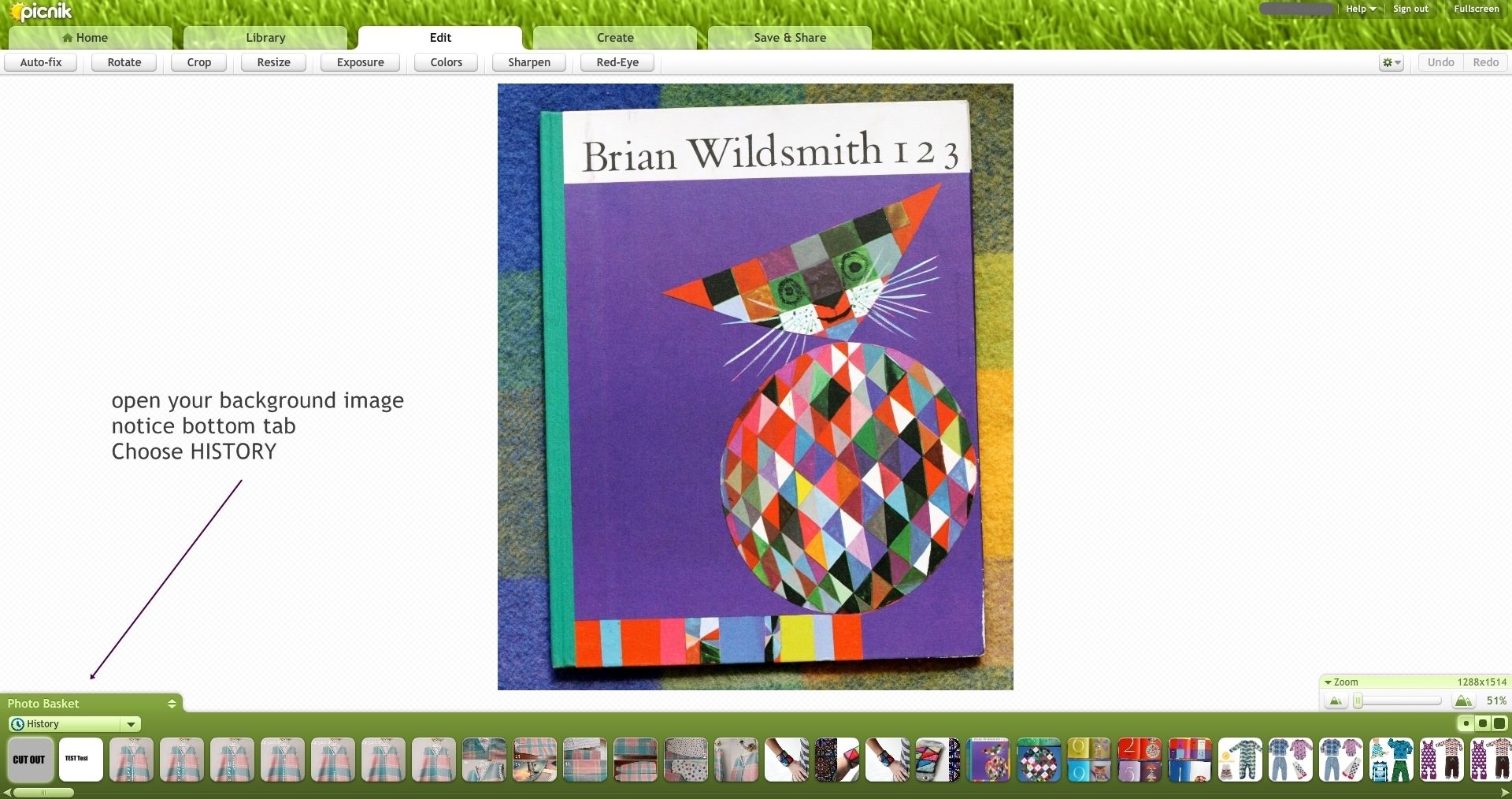 Now drag it over your your photo, you can move, rotate, flip whatever.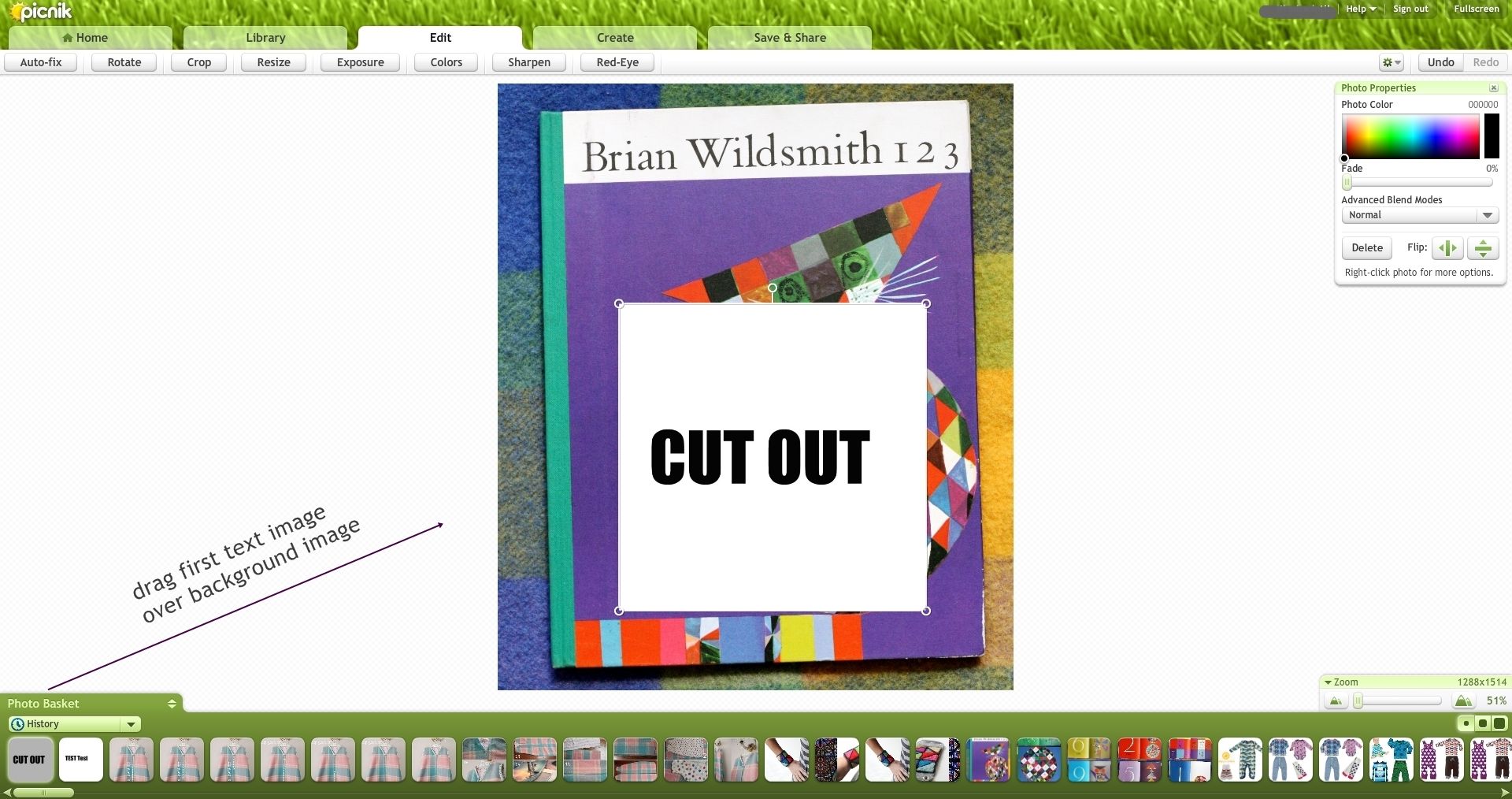 Now this is the 'magic trick' bit. When you click on the top picture a photo colour box will pop up, there is a pull down menu under Advance blend mode, choose ADD. Your black text will go transparent and you will be able to see the background photo.
(It's fun to mess about with Fade and Advance blend modes to get some really interesting effects)

Now you can mess about with your image size, pull the edges to enlarge, rotate etc…


Crop and resize as desired to required blog header size or whatever use you wish.
If you prefer you can crop and resize earlier on so you are working with the exact dimensions of your finished image.
Time to save , and you're done!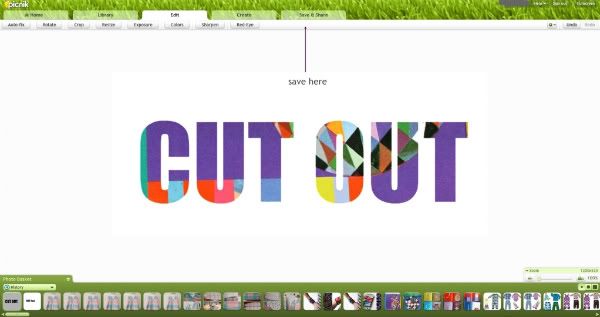 Did you find that helpful?
Yell out if you want me to explain some other Picnik tips and tricks that you may be stuck on
*This post was not sponsored by Picnik, but if Picnik big wigs are reading, how about a free subscription next year *wink, wink*
www.mypoppet.com.au