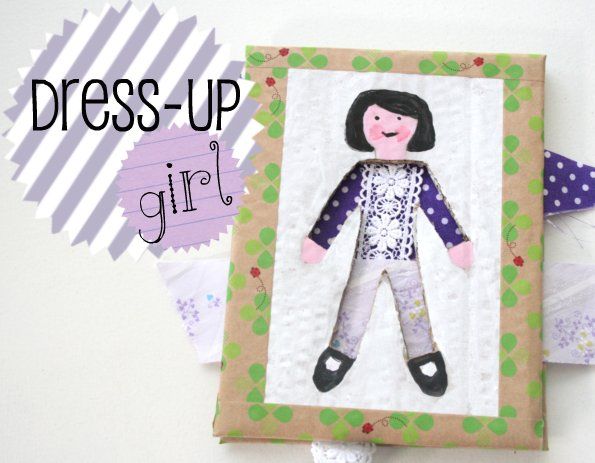 This easy to make game will be a favourite with little girls (and boys) that love playing with fabric scraps. Made with a couple of pieces or cardboard, it's an inexpensive and compact toy which is ideal for travel or fun at home.
You've probably got every thing you need to make this laying about the house.
For step-by-step instructions…
You will need:
2 x pieces of corrugated or pressed cardboard cut to approx 6×12 in
cutting mat
pencil
scissors
craft blades (careful these are sharp)
Packing or masking tape
paper for template
paint to decorate
fabric scraps and trims
glue (optional)
How to:
1. Sketch out a body shape on a piece of scrap paper, fold in half to make sure its symmetrical and cut out. Ideally it should fit inside the cardboard with plenty of space all around.
2. Transfer the body shape onto the card and feel free to use your creative flair to draw a head, face etc…draw a girl or boy, it's up to you. Then CAREFULLY cut out the body shape, with a craft knife, where the clothing will be. Leave hands, head and feet. If the cardboard on the pointy bits between the legs and under the arms is lifting, add a dab of glue (optional).
3. Paint however you fancy.
4. Tape around the edges to neaten. I've used some pretty packing tape I picked up in japan, but plain masking tape would be fine. Paper tape can be painted over if desired.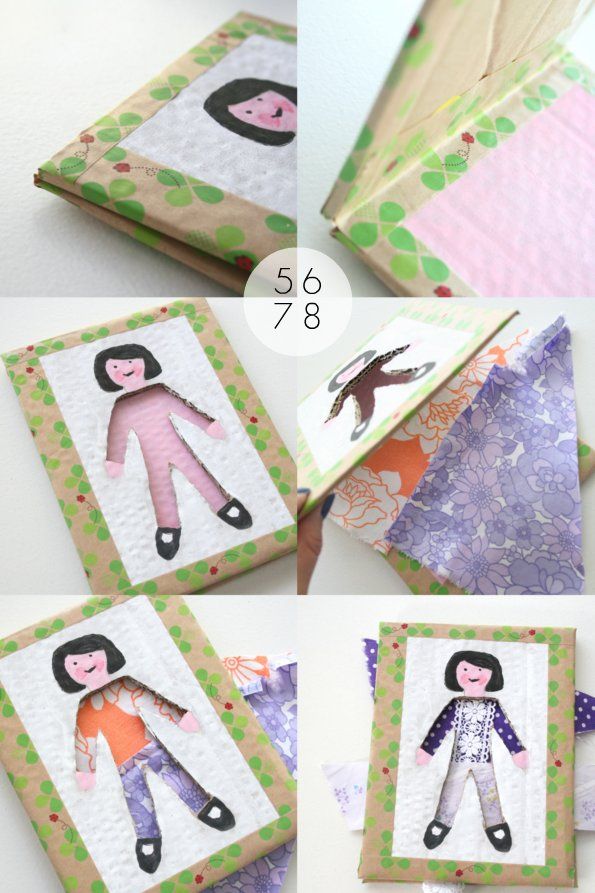 5. Use the tape to make a hinge on the top.
6. Open and reinforce the hinge with tape underneath.
7. All done, but your girl is nude!!
8. Lay some fabric scraps between the top and bottom card and you have a pretty outfit. Get creative with trims, gift wrapping paper or any other colourful bits and pieces laying about the craft room.
www.mypoppet.com.au