I love to travel, my parents love to travel, as kids my sister and I would occasionally miss school to go on extended overseas vacations. We were lucky enough to travel the world, and the experience and memories are a gift that I will always have with me.
My family wasn't well off so a way to make travel affordable was to go away during school term, it made the difference between going or never having the opportunity at all.
In just a couple of weeks I'm heading off to London with Emma. I decided last year that it would be a great adventure, so I kept an eye out for affordable flights. It soon became very obvious that any flights that overlapped with the school holidays were over $1000 more expensive EACH than those during term. That's an extra two to three thousand dollars, crazy! So I made the decision to go during term time, rather than not going at all. For me it was a no brainer.

But increasingly schools are cracking down on absences due to holidays with the NSW Department of Education recently releasing new a new attendance policy that says says most family trips outside school holidays will now count as an "unjustified" absence on a student's permanent record.
It's interesting to note that NSW Department of Education considers absence justified if it involves attending elite sports or an event in the entertainment industry. For example if your child needs to be absent for gymnastics competition or to perform on TV, no problem.
Where a principal considers that the holiday is appropriate during school term, the school will record the absence as leave. Where the principal does not believe the holiday is appropriate, any resulting absences would be considered unjustified.
It seems this 'missing school to travel' business is quite a controversial topic. Who knew?
In Victoria (where we live) the policy seems a little more flexible, as long as parent notifies the school in advance and the student completes any Student Absence Learning Plan agreed by the school, student and parent, the principal can excuse the absence.
When Emma started school this year I had a conversation with her teacher about our planned trip. Luckily for us Emma's school puts a high value on personal development and learning both inside and outside the classroom, so her teacher had no problem with us going. Although he did mention that some children have trouble settling back into a classroom routine, which I agree can be a concern.
I recently mentioned my concern about her missing out on days at school to her art teacher and I was tersely chastised for even mentioning it.
So is it OK to take your kids out of school to travel?
I asked Deborah Alter-Rasche Parenting & Education Blogger at Learn with Play at Home and qualified school teacher for her thoughts as both a parent and teacher.
"As a teacher and a mum, I sit somewhere on the fence with this issue. I understand why schools have to take this sort of stand. These days parents are expecting more and more from schools. Schools are ranked on scores from tests and as a nation, we want our country to be known for it's quality education and good results. The problem is, this is hard to achieve for schools when there are always so many people away.
For the majority of our kids, this time spent away from school will do very little in terms of effecting their overall academic results or social skills. It makes planning for classes difficult at times and can effect other students when it comes to your child not being there for their part in a group project, etc. but overall, missing a week or two for a wonderful family experience is not going to hinder your child, in fact I believe in general, quite the opposite. Family holidays and travel, I believe, is so rewarding for children and brings with it incredible experiences and learning opportunities.
Unfortunately though, there are a number of children at risk that do fall further and further behind the more days they are away from school. I've seen children become quite disconnected and unsettled after missing school and it is generally for these reasons that schools have to put some sort of rule in place. Why travel isn't included in acceptable absences though, is beyond me, as we're all aware of the benefits it can hold. I guess it's because if they made it seem like travelling outside the school holidays is the acceptable thing to do, everyone would be booking for the cheaper times instead of the school holidays, and schools would be having students missing even more frequently than they do now.
Personally, we've got a holiday coming up soon and I'll be taking my Grade 1 daughter out of school for a week without any concerns what-so-ever!"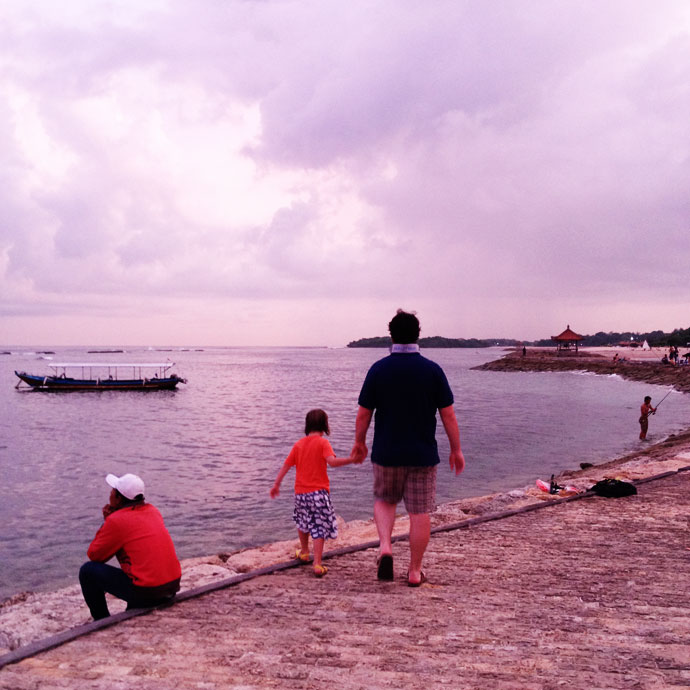 So the answer is going to depend on your child, the school and the experience.
Consider if it's in the best interests of your child. If your child is struggling at school or in the last years of High school, you may need to reconsider your travel plans and/or sit down with the teacher to work out a learning program that can be incorporated into your travels.
If family travel is important to you, make sure your school has similar values. One of the reasons I chose Emma's school is because they value a holistic approach to learning. A school that prides itself on only it's test scores and impeccable attendance record may not be for you.
Apart from just being a cheaper time to travel, I and other parents choose to take family trips during school times for many other reasons.
Many employers don't allow holidays at school holiday time, so some families have no choice but to take a break mid term. Personally for me family time together takes priority, the Mr has a very project dependent job that only allows small windows of leave between projects, so it's either take a vacation when you can, or not at all.
Make sure there are learning experiences incorporated into your trip and make them relevant to your child's curriculum and interests.
This father wrote an excellent letter outlining exactly why a trip the family took was beneficial to his children's education after he was scolded by a school principal for taking his children out of school.
For me the answer will always be YES.
The world is a classroom – life is the teacher and the subjects are learned everyday from the successes, failures, changes, twists, turns, surprises and contradictions – some brought about through choices and others pre-ordained by destiny. – Eugenie Laverne Mitchell
Do you take your kids out of school to travel?