You've probably noticed that Christmas is just around the corner, it has snuck up again on me this year. It's my birthday month so I don't really get into the Christmas spirit until I blow out the candles on my birthday cake.  We've been desperately in need of an outdoor setting to help extend our entertaining space, so it was time to go shopping. I love alfresco dining, and creating an outdoor room for all the festivities in December makes this season feel extra special.

I chose a compact setting for our limited space, but was flexible enough to fit 6 people. The benches tuck away neatly under the table when not in use, and the brushed aluminum surfaces are easy to maintain even when exposed to the weather. It's simple lines mean I can dress it up or down for any occasion.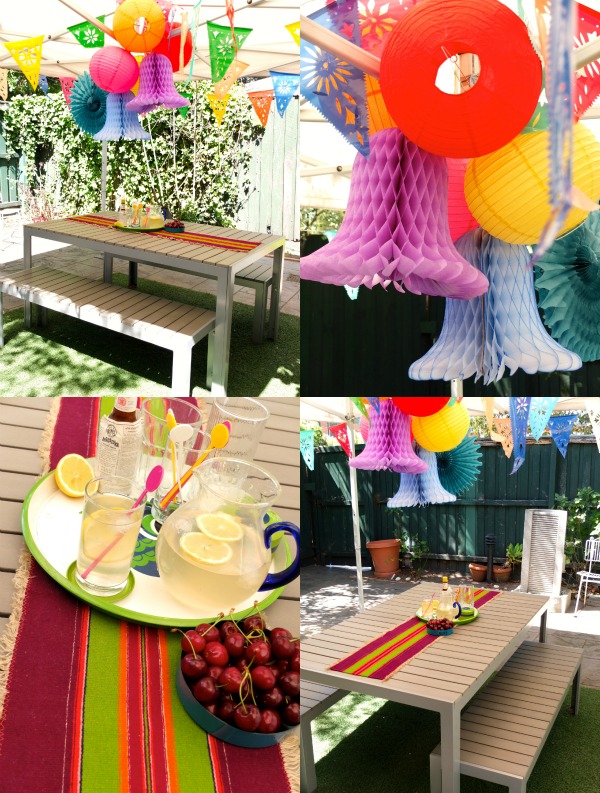 I've never really been into the traditional Christmas look, so this year my inspiration is Retro Mexican Fiesta. Lots of colourful paper lanterns and decorations combined with some flea market finds, transform our courtyard into party central. This look will work for my birthday drinks, Christmas day then right through to NYE.


As you can see the 'After' is a massive improvement from the 'Before'. I'm so looking forward to having friends pop in this summer.


Are you utilizing your outdoor space to entertain this Festive season?
As featured in: