Ever since I used my Japanese cross stitch book to make some cute brooches with Hama beads last year, I've been looking at all cross stitch through totally different eyes.
Especially my small collection of pretty vintage cross stitched doileys and serviettes.
Small motifs translate brilliantly to Hama bead projects like these coasters. Have a look in your linen draw, there may be some wonderful designs waiting to be reinterpreted into pixelated masterpieces.
What are Hama beads? I'm glad you asked.
Hama Beads are small plastic beads/tubes that are placed one by one on a pegboard and then ironed until the beads are fused together. They are available at some craft stores, online and even IKEA.
To make these coasters you will need:
Hama beads in assorted colours including green, yellow, orange, red, pink, brown, white, violet.
Square Hama pegboard
Tweezers (optional but useful)
Silicone baking paper (ironing paper)
Iron
Heat proof surface
Heavy book
How to:
1. Following this pattern layout, place your beads, one by one onto the peg board. Tweezers help.
2. Place your non-stick ironing paper over your design. Apply the iron (no steam) for just a few seconds using smooth movements, make sure the iron doesn't touch the pegboard. Leave your bead design to cool for a short time, then carefully remove it from the pegboard.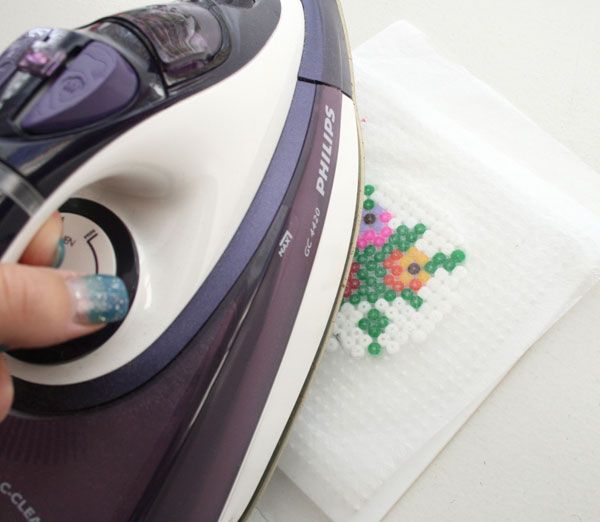 3. Once you have removed the design from the board, the beads will be fused together on one side, flip the design and on a heat proof flat surface, iron the other side with the paper.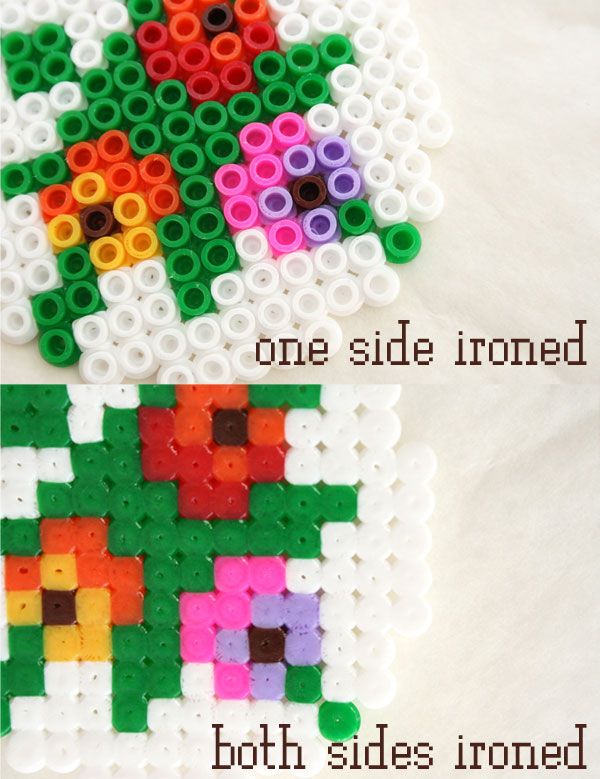 4. While still warm, place a heavy book on top of the coaster to avoid the edges curling up as it cools.
All done! Invite some peeps round for drinks to show off your pretty coasters. 
www.mypoppet.com.au