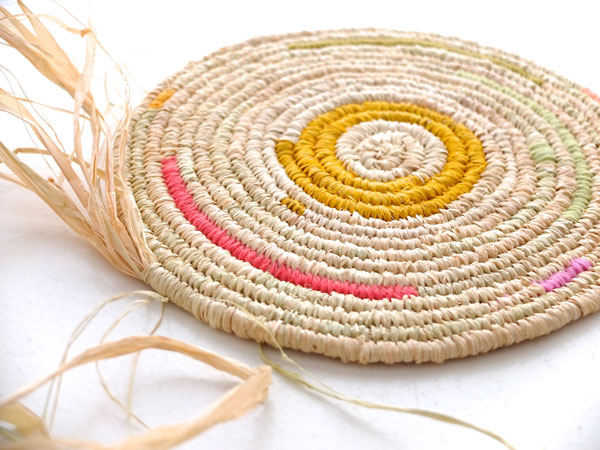 I often get asked about my crafting habits. Do I craft only for the blog? Do I share everything that I make? Do I make personal projects? So today rather than share a DIY, I thought I'd chat about what I've been making for myself behind the scenes, and why I don't always share everything I make here on the blog.
Like any hobby that turns into paid work, some aspects of things that were once fun can become a bit of a chore. Don't get me wrong, I love sharing tutorials here on the blog, but the reality is that I do see it as a job, and I try to do it as professionally as I can. Sometimes it means that the projects I share on the blog aren't projects that challenge my personal skills or help me experiment with technique or processes. Blog projects need to be manageable for beginners or require me to be very confident with my skills so I can explain techniques fully. So when I'm learning something new, I don't want to pressure myself with writing a tute for it, or having to take step by step photos, it takes the fun out of it.
Sometimes the projects I'm working on take a really long time, like over a year, because I like to pick things up and put them down depending on my mood. For me, making something involves emotional investment, I need to put happy feelings into what I'm making or that project will give off cranky vibes.
So in my craft basket at the moment are a few works in progress that I've been enjoying…

Coil Basket Weaving


Last week at a craft group gathering one of the ladies taught us how to make coil baskets with raffia. She used to live up north and learnt her skills from indigenous weavers. The yellow raffia was naturally dyed with turmeric.
This is my first attempt, I've added some yarn scraps to add colour, but have run out of raffia so will have to source some more. I think it will be a tray with a little lip that comes up the side. Maybe some handles if I can work out how to make them.
I've really been enjoying the basket making process and am looking forward to experimenting with different natural materials. There are some basket weaving workshops run in Healesvile that I'm looking forward to participating in if I get the chance.
Crochet


I've been working on this crochet blanket project since last year, I want to make a single bed sized blanket and it's taking ages! I need about 250 of these little circle motifs that will then be joined by a clever little continuous joining method that I'm yet to try. I think I've made about 180 circles so far. It may very well be another winter before this one is finished. The great thing about this blanket is that I've been using lots of yarn oddments and balls that I find at the op-shop, which makes it lots of fun as I can mix and match colours to keep me entertained. I don't think that one motif is the same as another.
The pattern is from here if you want to make your own.

Knitting


Knitting is my kryptonite. I've tried so many times and it just stresses me out, but I'm willing to give it another chance and I think I've found just the project to get me going.
I've been taking ballet classes and am in desperate need of some fun leg warmers (that aren't ballet pink). I found the perfect yarn and some needles at the op-shop, and I may be crazy here, but I'm going to try this pattern (or something similar) with double ended needles. Yes I could knit them flat and have a seam up the back, but that wouldn't look as nice, so wish me luck and I'll post my progress on IG with these. Hopefully one ball of yarn will be enough.
So that's what I've been up to craft wise. What have you been making?