Last week I had the pleasure of joining the Melbourne Etsy team in the Footscray studios of MIMAW, a 3D printing and design practice. It was a fascinating insight into not only the physical process of making a 3D printed object, but also all the design and work that is required behind the scenes before you even turn the printing machine on.


We were hosted by Vei Tan – Owner, Designer and Maker, who was very generous in sharing her big design fails with us, along with her successes. I really gained so much insight into what this relatively new technology can and can't do.
Vei talked about how her designs go from sketch stage, through a 3D modeling stage where micro millimeter tolerances are so important to the finished object. The printing process can take several hours, depending on the material used and objects design, and then she experiments with hand finishing her pieces and coating them in different materials like paint, plaster and resin.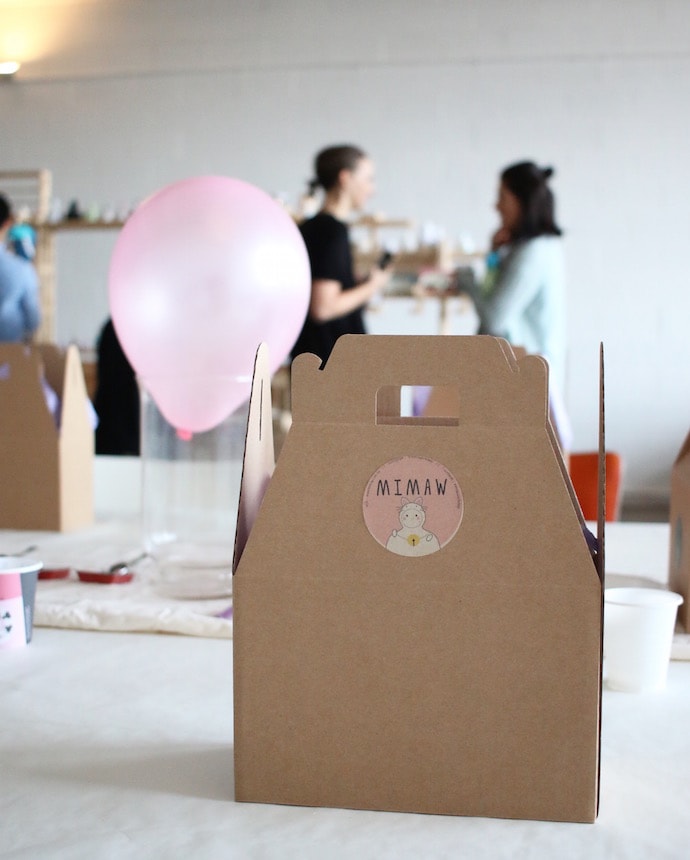 Click on images to enlarge
The highlight was decorating our very own 3D printed ice-cream trinket dish. With Vei guiding us we used some of the techniques she has experimented with over time to make a one of a kind piece.
I've never used epoxy resin before, so I was very interested in the process.
The materials we used:
3D printed ice-cream dish
Epoxy Resin kit
Acrylic paints
Assorted toppings like glitter, gold leaf, sprinkles and sequins

The process:
The resin comes in 2 components which need to be mixed at the correct ratio of 1:1 for it to set properly. It's mixed gently to avoid bubbles and when it starts to thicken it can be mixed with the tiniest amount of paint to tint it.
I enjoyed painting my ice-cream but did get a bit sticky in the process. Adding glitter, and gold to the resin was really effective.
The coating took 24 hours to set so we took it home in our little carry boxes and left it to dry.

It's always fun to see how different people when given exactly the same materials to work with, end up with totally different and very individual finished products.
You can see the 3D printer in action in the short video I made for Instagram.
Check out more of MIMAW's work on in their Etsy store or on Instagram @mimaworkshop
This post contains affiliate links