I was just reading Melissa's blog One Crafty Mamma*, and her post on her Top 10 Holiday Destinations caught my attention. Why, because with the exception of 2 of the destinations I'd experienced 8 out of 10 of her choices. (Sorry, not trying to be a show off)
(*One Crafty Mamma is a sponsor this month, but I've read her blog for a long time and its full of good stuff, pop over and visit. She has recently won a top blogger award, and is taking her family on a great adventure with her prize money! Well done Melissa.)
This lead me to start thinking of all the countries I've visited to in my life and I started to make a list. The criteria was that I had to have spent at least a day there (airport transit didn't count). Some of these countries I've visited more than once, some for a day, some for several months, some when I was a kid with my family, others on my own or with friends…

So in alphabetical order I have been to:
Argentina

Australia (obviously)

Austria

Belgium

Chile (inc. Easter Island)

China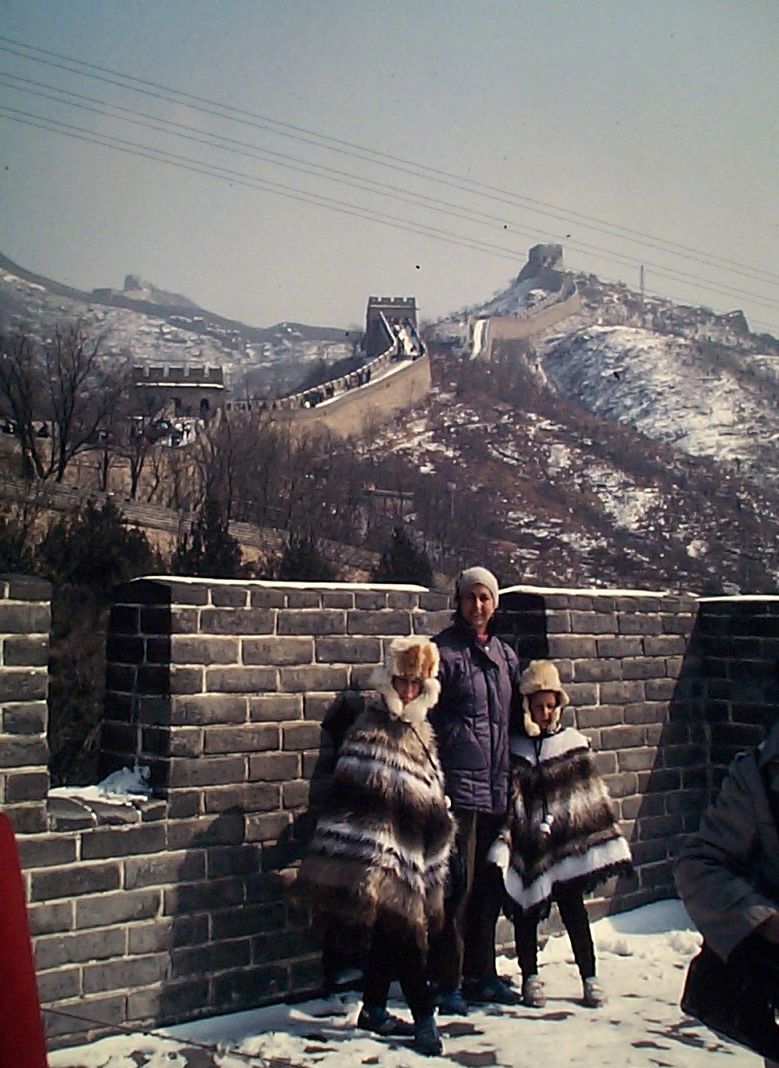 Here I am on the left with my mum and sister in Feb 1986 on the Great Wall of China. It was cold, we were dressed like Yetis
Czech Republic

Denmark

Egypt

Estonia

Finland

France

French Polynesia (Tahiti)

Germany

Greece

Hong Kong

Indonesia

Italy

Japan

Liechtenstein

Macau

Malaysia

New Zealand

Portugal

Russia

Singapore

Spain

Sweden

Switzerland

Thailand

Tunisia

Turkey

United Kingdom

USA

Vatican City (yes it is officially a country!)

So that's 37 countries, and I'm turning 37 this year, coincidence? o_O
Would you like to know more about any of these adventures? I'd love to share my photos and experiences with you. Some pics are in my parents' photo albums so they may be a bit harder to dig out.

Have you been to any of these places? Which ones did you love the most?

www.mypoppet.com.au