If you are looking for a unique gift idea to mark a special occasion, why not make an Exploding Box? Open up the gift box and it 'explodes' to reveal photos and fun notes.
It won't be long before my eldest graduates primary school, and I wanted to make her a unique graduation gift – something handmade, full of personality and is straight from the heart.
That one of a kind gift is an Exploding Photo Box.
What is an Exploding Box?
You'll be relieved to hear that no actual explosives are required to make an exploding box. That's a relief!
Think of it as a scrapbook built into a box that drops open with multiple surprises. When the lid of what appears to be a regular gift box is removed, it opens up with several flaps that can be used to display anything of your choice.
Include photo, messages, and other surprises. As a little something extra, you can place a little gift inside the smallest box. Perhaps candy, a charm, coin, or piece of jewelry.
I guarantee you'll have a fun time making this exploding picture box. I'm sure this gift will absolutely melt the heart of your beloved recipient.
Make a gift box that keeps on giving.
DIY Explosion Box Ideas
You can theme your Exploding Box around any special occasion. Here are just some ideas:
Birthday
Party Invitation
Anniversary
Valentine's Day
Easter Gift with Egg inside
Graduation
Christmas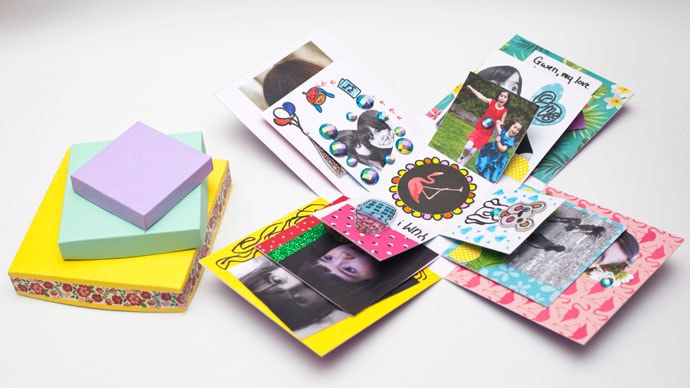 You may also enjoy these gift wrapping ideas:
How to make an Exploding Box
There are many ways of constructing an Exploding Box. This exploding box tutorial includes a printable template that makes this craft project simple to construct.
If you want to make larger boxes from this tutorial you can scale-up the templates when printing.
You will need:
3-6 sheets colourful card stock
Scrapbooking paper
Ruler
Pencil
Scissors
Double sided tape
Washi tape
Stickers
Scrap-booking decorations
Photos
Art knife
Art cutting board
How to:
1. Print the template pages at 100% (3 pages in total).
2. Cut out the template pieces. Tape together the two sections of template piece Box #1.
3. Trace the templates onto colourful card stock.
4. Cut out along the traced lines on cardstock.
5. Use the blunt edge of an art knife to create smooth, easy fold lines, referencing the template lines. Fold all the box and lid pieces along these lines.
6. Make four parallel cuts in each lid, as per the template reference markings.
7. Tape the corners and edges of the lid pieces with double-sided tape. Then fold the corners and edges closed.
8. Using double-sided tape, centrally align the flat boxes on top of each other, with the largest at the bottom, and the smallest at the top. Make sure the decorative/colourful side of each box is visible on the outside when the boxes are folded closed.
9. Decorate the inside walls of the boxes with photos, scrapbook decorations, stickers, Washi tape, miniature envelopes, love notes, and memory messages. Create this your way.
10. Fold up the walls of the boxes beginning with the smallest, and place the corresponding lid of each box on top.
11. Voila! The gift box is now ready to be unveiled.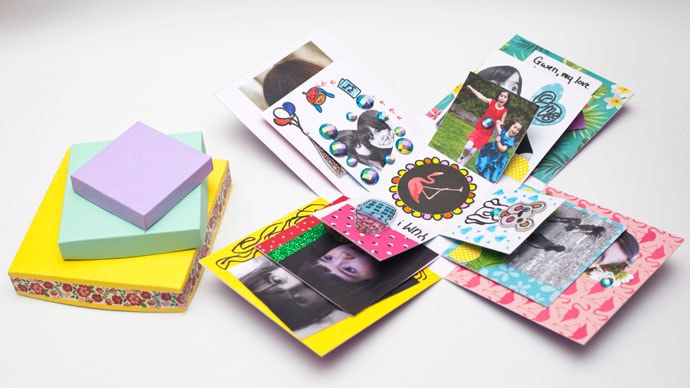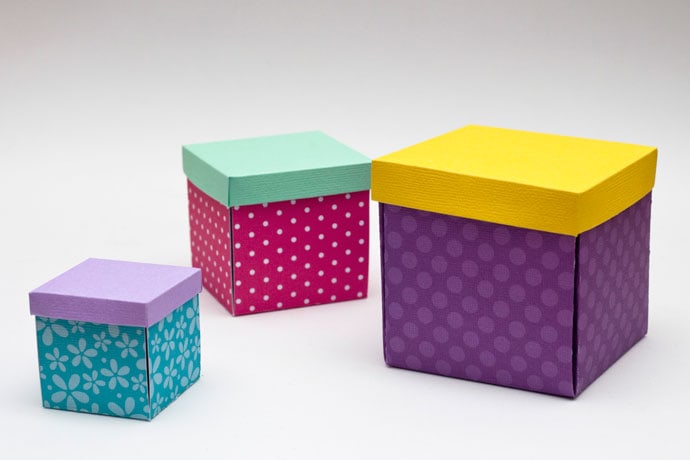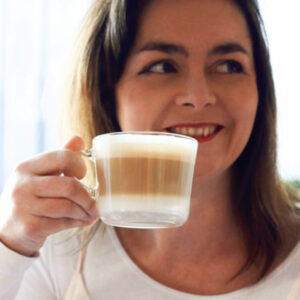 Melissa is a hyper creative artist, and content creator.
To see more of Melissa's work, follow these links –