After making and posting several very large hamburgers last month, I thought it was time to create another fun, not quite edible, but mailable surprise for one of my pen pals. Because Summer is approaching here in Australia, an ice cream cone seemed appropriate, and because I wanted to post some goodies too, I made an ice cream cone shaped envelope. It's really easy to make and you can get the kids involved with the painting. There is a no sew option too. Just whack on a couple of stamps and the address right on the front, pop it in the post box for a guaranteed happy mail day.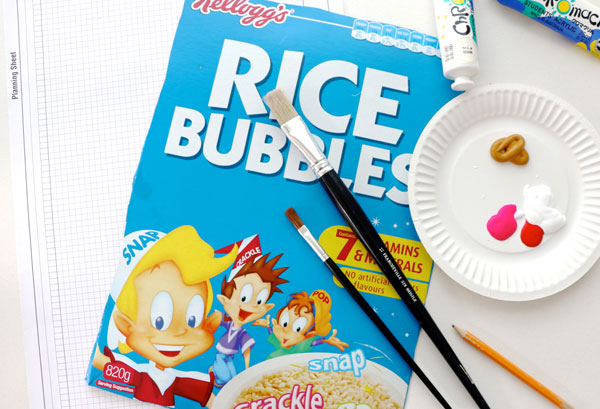 You will need:
Cardboard – from a cereal box is perfect
Large piece of paper (I've used A3 size)
Pencil
Paint and brushes
scissors
Sewing machine (or tape if you don't have one)
How to:

1. Cut a rectangle of cardboard from your box, it can be any size you like, but remember that a large letter size in Australia is 26 x 36 cm (and needs to be thinner than 2cm). Anything larger will be considered a parcel and postage rates will jump significantly. Lightly sketch on an ice cream design with pencil (I've gone darker so you can see). Time to paint, the kids can help with this part, and don't forget the sprinkles!


2. Allow to dry and then cut out.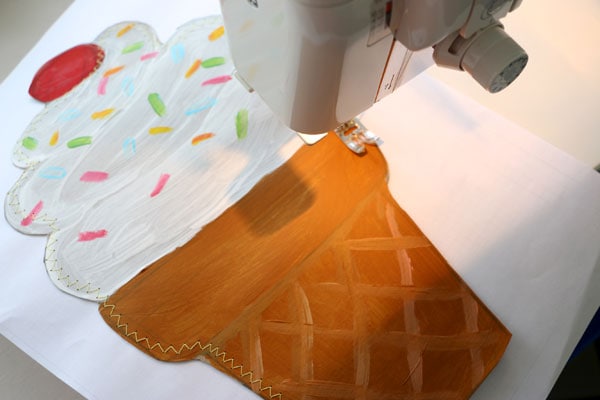 3. Lay over your large piece of paper and sew with a long zig zag stitch around the edge. Leave bottom open. If you don't have a sewing machine you can also use tape.


4. Trim backing paper close to the edge of the cardboard.


5. Time to add your letter and any other small and flat goodies that you'd like to post to your pen pal.


6. Sew up the bottom of your ice cream cone.


7. Now you can add your stamps and address right on the front. I'm sure the postman will get a real kick delivering this envelope.


Straight into the mail box (postage was only $1.40) and as you can see, it's arrived safe and sound to one very happy recipient!