Looking for a fun craft for the kids to make this Mother's Day? Why not try crafting this sweet Tissue Paper Heart. The kids will love the way it looks like stained glass in the sun. These would make a great gift for Valentine's Day too!
Let's make a tissue paper stained glass heart!
You will need:
card stock or cardboard
clear plastic adhesive film (like Contact)
tissue paper
scissors
string or twine
hole punch
How to:
1- First you need to make two heart shapes. There are many ways to create these, we used our Scan N Cut machine to make two cut-outs. If you don't have a cutting machine, you can use any other heart shape as a template. Jump online, find one you like and print it out, or even look through the kids colouring books- there are always fun shapes in those.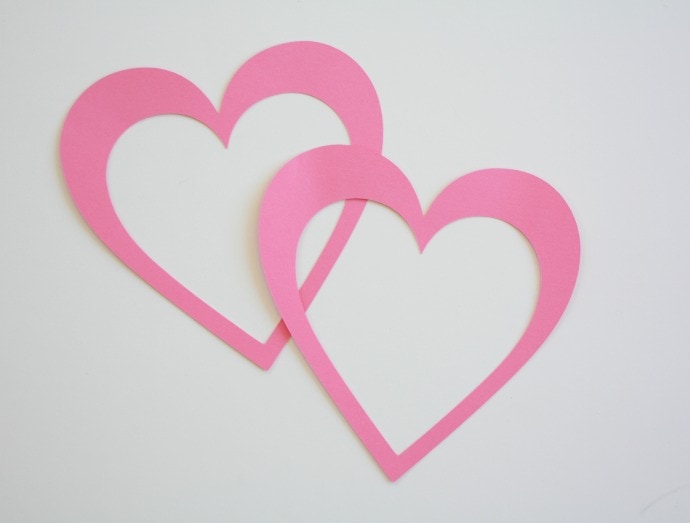 2- Start cutting out little tissue paper circles. We used two pink shades and a white tissue paper with little gold dots but you can choose any colour you like. You can use any circle shape to make a template, I raided my girls play kitchen and found something with the perfect little circumference.
TIP: double or even triple fold the tissue paper over and cut numerous layers at the same time, it saves so much cutting.
3- Cut out a piece of adhesive sheet larger than your heart. Stick down one heart onto the sticky side of the film. Now you can start filling your heart cut-out with the small tissue paper circles. Carefully overlap the circles and cover all the sticky paper within your heart.
4- Once you have filled your heart, lay a second piece of adhesive film over the top of the heart and press down to remove air bubbles and seal the edges. With scissors cut away excess adhesive film to neaten the edge around your heart.
5- Punch a hole in your heart and attach a piece of thing string or twine to hang up your pretty creation. Hold it up to the light, it looks like a stained glass window.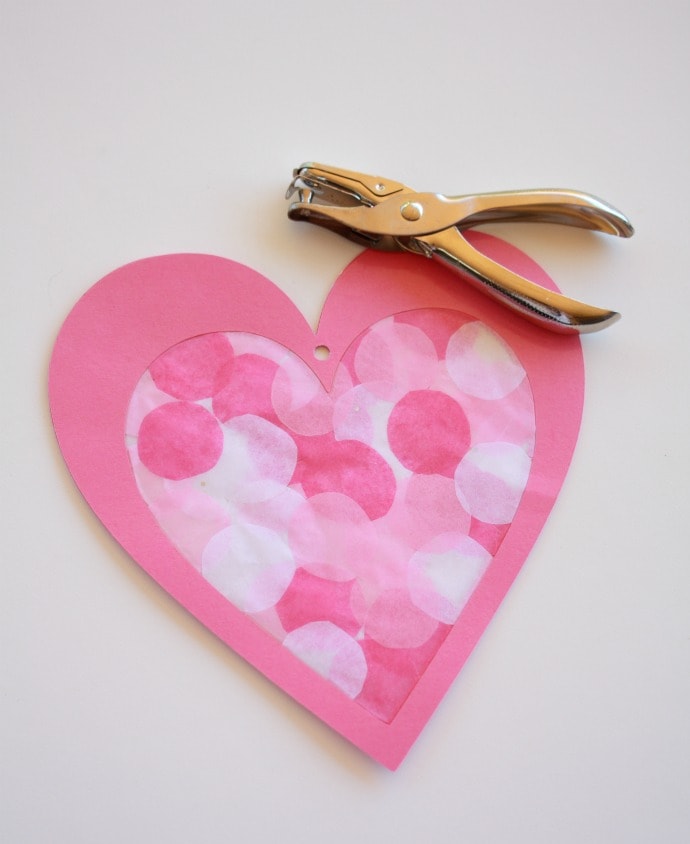 You are done! Now hold it up and admire your work – how pretty does it look with the sunlight beaming through it!
Happy Mother's Day
Introducing My Poppet's newest craft contributor Kylie.
 I'm Kylie – a self confessed handmade lover, fabric hoarder, craft blogger and mum of two little girls. You'll find me at Handmade Kids every day sharing a healthy dose of handmade goodies and crafty inspiration to my community. I love to create kids crafts and showcase the amazing handmade creative community. Pop over and see me on my blog & instagram