Today I'm handing the blog over to Elle from Cherry and Me, who has written this festive tutorial on a fun twist to her holiday decorating. Today is the first day of Chanukah a Jewish Festival also known as the Festival of Lights. Take it away Elle…
I come from a Jewish family but this year I thought I'd celebrate my first festive season as a new mummy by decorating a tree!
I bought a "Joost" baby Christmas tree from The Design Files Open House. Joost grows all his own plants and creates the most amazing and innovative contemporary installations around Melbourne.
There's no glitzy tinsel and not one bauble in site on my tree! Nope! I'm decorating my tree with Chanukah ornaments!
These are Chanukah 'dradles'. They are kind of like spinning tops with Hebrew letters on each side.
My sister and I tied strings around each dradle to hang all over the tree. We even made a Star of David for the top! Keeping things a little kosher 😉
Ta-da! The finished product! Isn't is cute?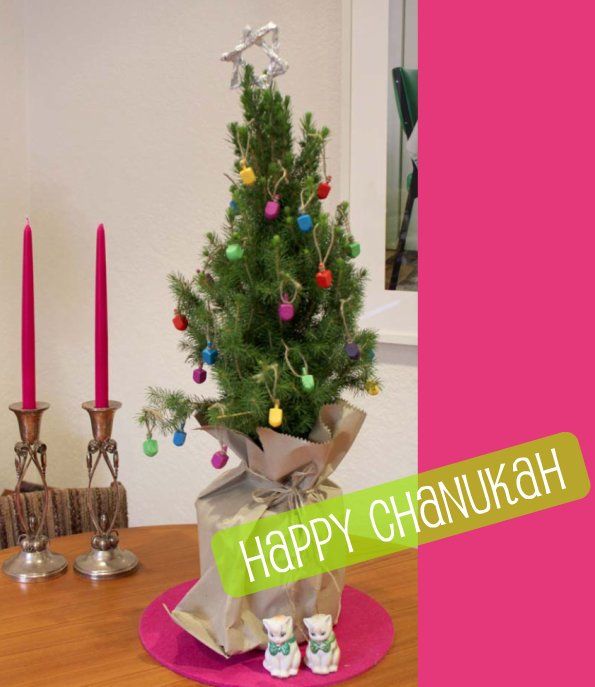 I think I'll plant the tree in a terra-cotta pot after the silly season is over and hopefully we can do it all again next year!
Thanks Elle, and Happy Chanukah to you, and to all my Jewish friends and readers!
x Cinti
LOVE IT? PIN IT!