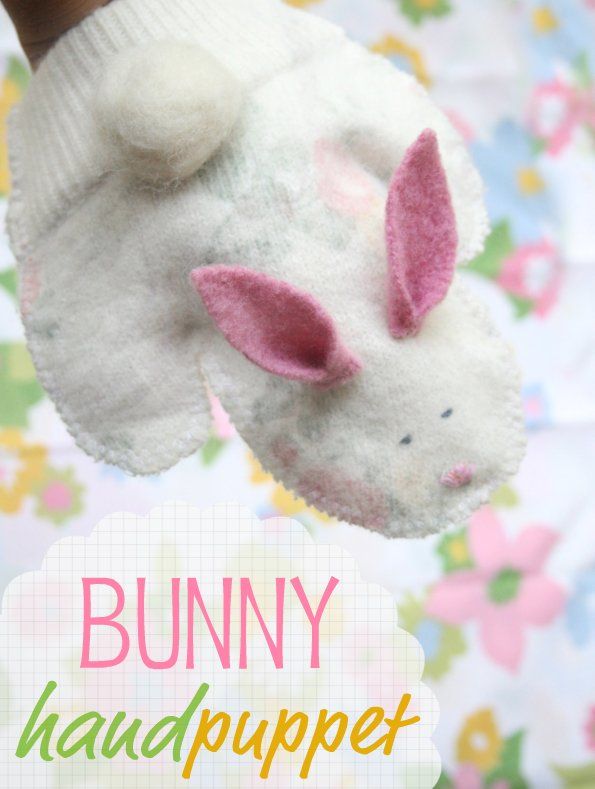 I made this little bunny puppet a couple of years ago from an old sweater. It requires minimal sewing skills, and if you don't have a sewing machine, it is a small enough project to stitch by hand.
With Easter on the way soon, why not give a gift that can be enjoyed all year around.
For instructions and template…
You will need:
– Template – download link and print to fit on A4 page
– An old light coloured woollen sweater that has been felted (fulled) in hot water so it won't unravel when cut. (You may already have one that was accidentally machine washed or thrown in the dryer.)
– Pink felt scraps for the ears
– wool roving or yarn to make pom pom tail
– embroidery or sewing thread for nose and eyes
– sewing supplies and sewing machine (optional)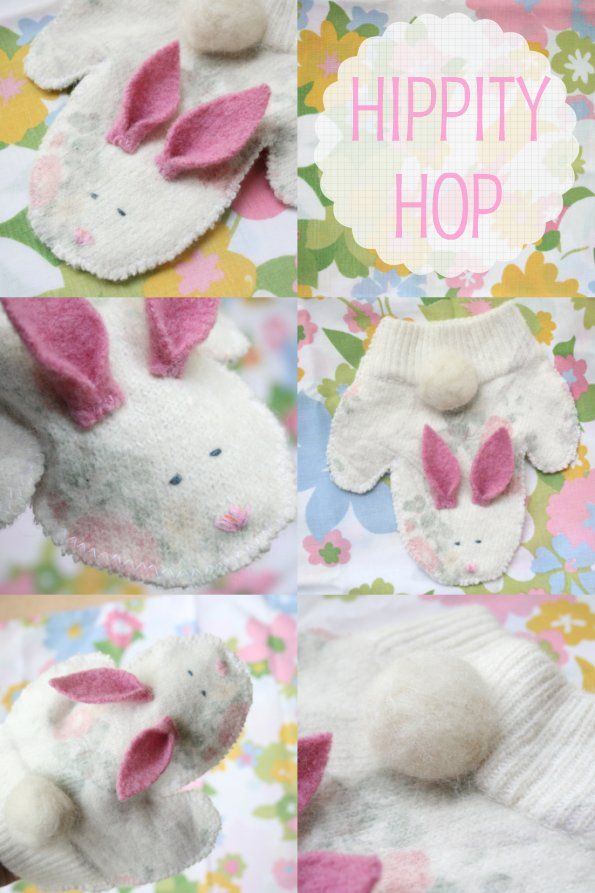 How to:
– Cut 2 body pieces aligning the ribbed edge of the sweater at the bottom to form the cuff of the puppet. Cut 2 ears.
– Machine zig zag (or hand stitch) around the edges leaving the bottom open.
– To shape ears, bring both edges into center and hand stitch to fasten.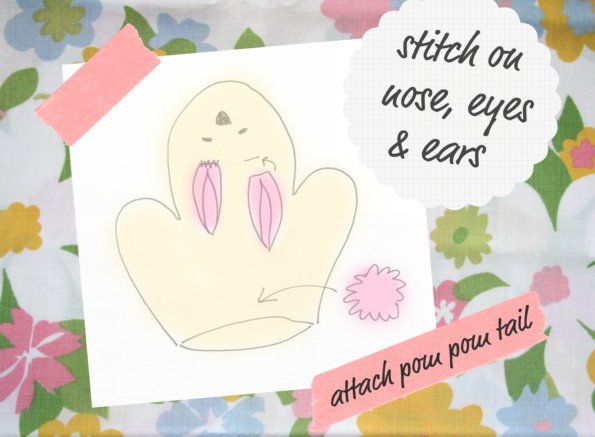 – Either make a small yarn pom pom or needle felt some roving to make a fluffy tail. Hand stitch on securely.
– Hand stitch on ears, eyes and nose where indicated on template.
All done! Enjoy
Here are some more Easter themed craft projects
– Easter Eggs Three Ways
www.mypoppet.com.au