Most of you probably know and love Miffy, she is just the most adorable bunny that ever existed, yes? Well the Japanese seem to think so. They love Miffy BIG TIME! Probably not as much as Hello Kitty, but quite a lot. She is on everything you could possibly think of.
I thought I'd share my Miffy purchases with you...
You have already seen my Miffy socks, I bought some Miffy Origami Craft paper for the shop, Emma scored big time with a Miffy board book (in Japanese) and a Miffy drawstring bag to put her goodies in.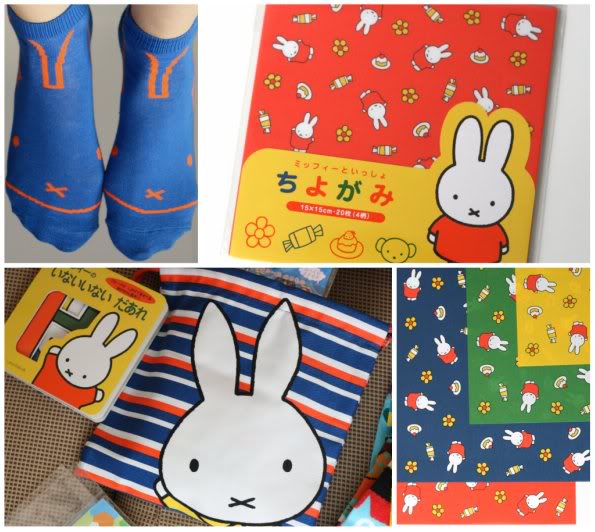 But one of my fave purchases (for me) was this Miffy date book/diary. Every single page has the most gorgeous illustrations, I almost don't want to write in it. I love the little calender reminder stickers on the back.
I know I am a grown woman, but Miffy, I heart you…
www.mypoppet.com.au