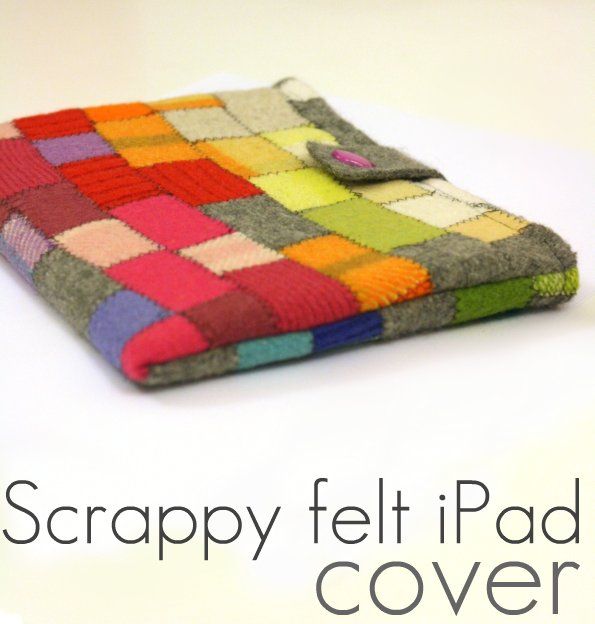 I couldn't wait to make a cover for my new iPad this weekend, and there is nothing I love more than using up my scraps…so it was logical to make a felty patched cover sleeve.
This tutorial will show you how to make the felted patchwork for the outer part of the cover and the instructions of how to measure and sew up a cover of your own.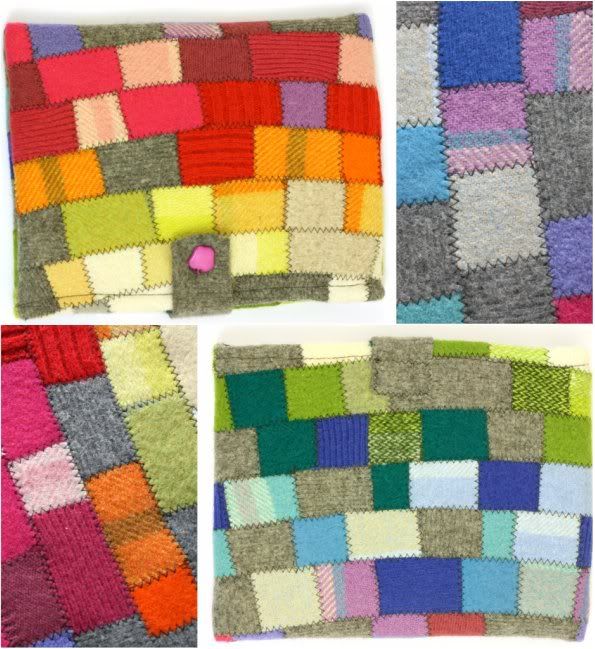 You will need:
a bunch of wool felt scraps – I've used some blanket and felted sweater scraps from my scrap bags
cotton or bamboo batting (low loft)
Cotton fabric to line
Standard sewing supplies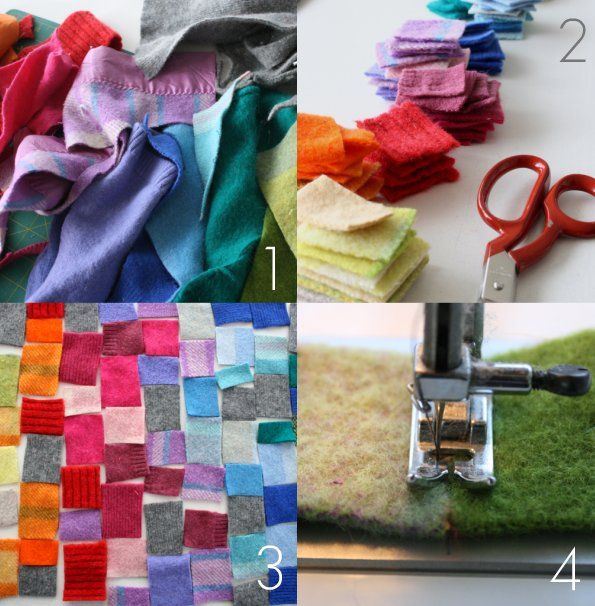 1. gather your scraps, choose whichever colours appeal
2. Cut your scraps into rectangles and squares, these don't have to be perfect and the size will depend on your scraps. They can be different lengths, as long as the width is about the same.
3. arrange in your desired pattern. Ideally the patched layer should be at least 30x43cm when finished. Arrange your rows to start your piecing.
4. butt join the felt squares with your widest zig zag stitch.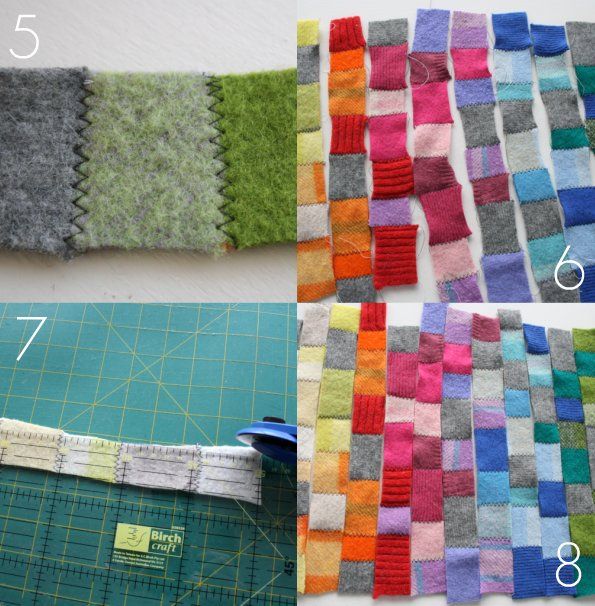 5&6. do that for all the pieces in each row
7. With a rotary cutter or scissors, neaten the edges to make them straight
8. line up all the strips and zig zag them together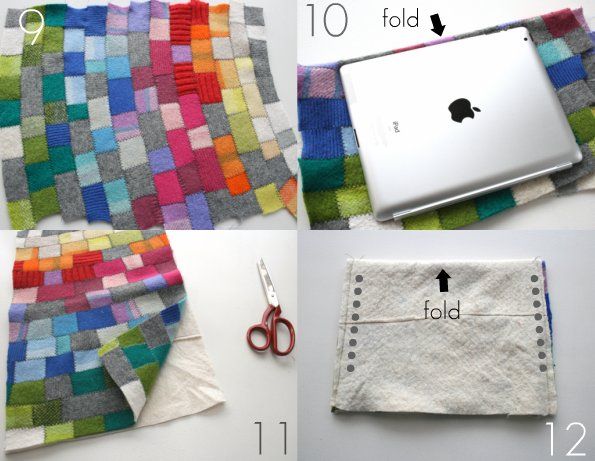 9. here is the finished patched piece after it was pressed.
10. fold it in half and lay your iPad on top to take your measurements, I have left about 1.5cm on each side and 2cm at the opening top end.
11. cut batting and lining to match (approx 30x43cm) lay patched top over batting
12. fold in half with the batting side out, stitch where the dotted line indicates 1cm seam allowance.
13 & 14 & 15. turn inside out
16. repeat with lining fabric but leave an opening on one side seam of about 10cm as seen in picture 17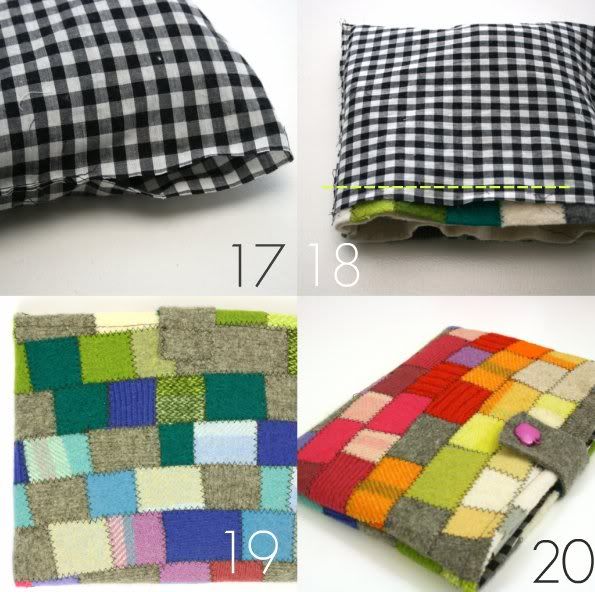 17. Slide outer cover (right side out) into lining (seams out) the right side of the lining and the outer should be facing.
18. sew the lining to the outer cover where indicated by the dotted line, all the way around the edge of opening with a 1cm seam allowance. It may help to pin before sewing.
Turn it all the right way round through the opening in the lining and sew hole in lining closed.
19. press and top stitch the seam. Cut a tab out of leftover felt and sew on to the back of the cover.
20. Make a button hole in the tab and sew on your button. I found a cute apple one in my jar!
I hope the instructions were clear enough, it was all a bit of trial and error on my part, some unpicking and a minor amount of swearing, but I thing the results are worth it.
I suggest to keep trying it on your iPad as you go along to make sure it is all fitting nicely, please make your own measurements as mine are all approximate and will depend on how thick your batting and felt layer is.
I did have to hand stitch a few of the felt squares corners where the zig zag didn't quite catch just to re-enforce the patched top but you could avoid doing this by ironing on a fusible interfacing to the patched fabric at stage 9
I hope you like it, Emma has been using it as her dolly sleeping bag!
You can buy felty scraps from my shop if you want an assortment to add to your own.
This tutorial is for personal use only, thanks for understanding.
Please leave any questions as a comment and I will try and answer it as soon as possible.
x Cinti
www.mypoppet.com.au