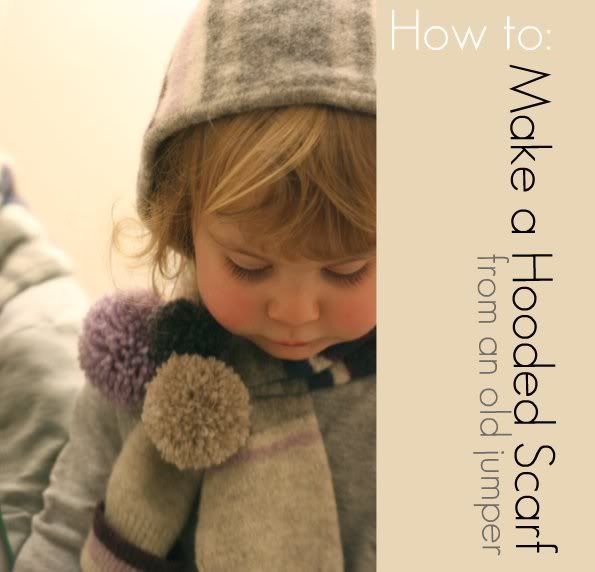 Emma has been super obsessed with scarves of late, it's been a bit chilly in Melbourne, so I thought I'd make her one out of a felted lambswool jumper (sweater) I found at the Op-shop a while ago. It had a hood, so I had a brain wave to incorporate the hood into the scarf to make it even cozier.
It's a pretty simple project which only requires basic sewing skills. I've given some measurements for the hood at the end, just in case you haven't got a hood on your jumper and want to make your own. The pictures explain everything fairly clearly…
Firstly, if your jumper isn't felted already, just run it through a warm was cycle to mat the wool fibers together and stop the knit from unraveling.
Cut off the sleeves and hood where I've indicated on the picture above.
Pictured below are the 3 easy steps.
Lay out your 3 pieces and cut a slit in the sleeves about the size of the hood as indicated.
With right (outside) sides facing together sew seam 1, this will sew the tops of the sleeves together.
Next sew on your hood (seam 2).
Lastly enclose all your seams by hand stitching the opening closed.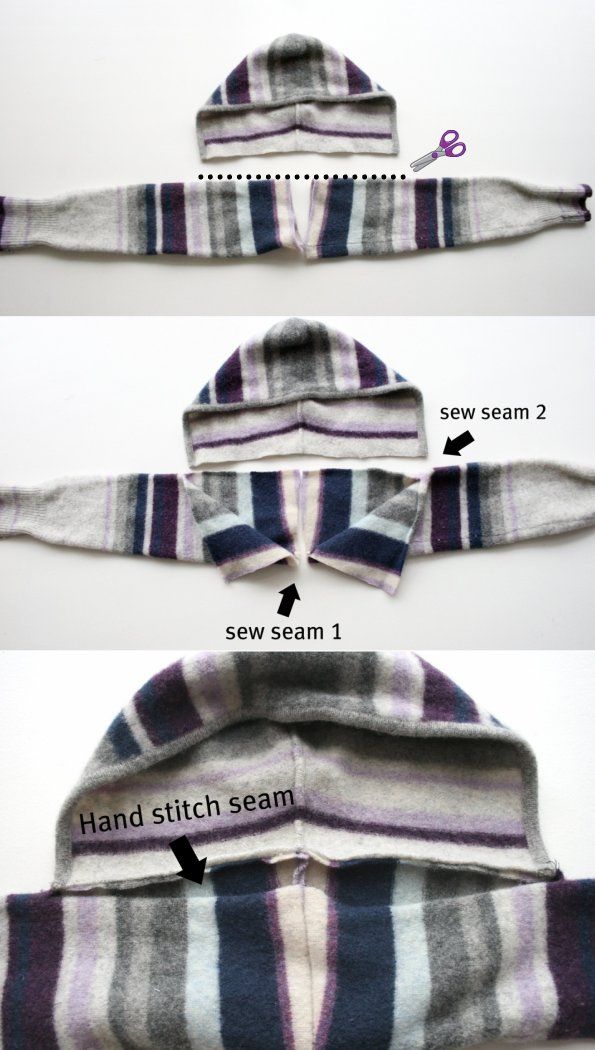 Now you have a hooded scarf. The next steps below are optional but I think make the scarf much easier to wear.
Step a. with small zig zag stitches sew around where you will cut your two slits as pictured in step b.
Step c. now you can slide one sleeve into the slits to help keep the scarf/hood on.
This would look cute on a boy or girl. I have tied Pom Poms onto the slits to make Emma's scarf even prettier.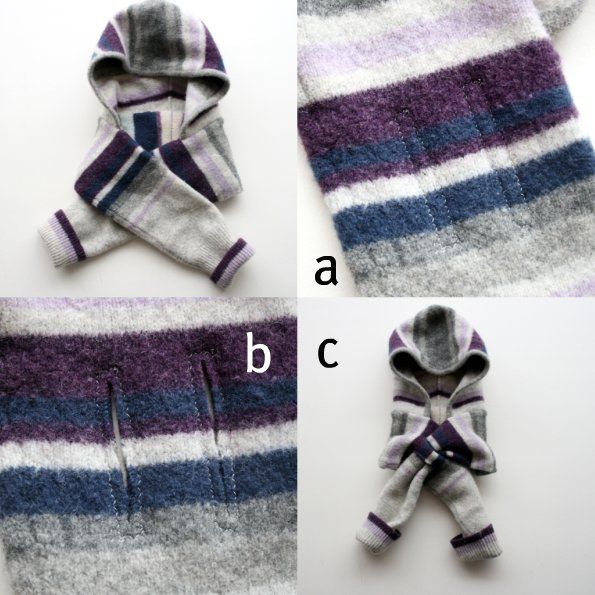 Below are some measurements to use as a guide for cutting out your own hood if you need to. This would suit a toddler or child, for an adult size just make it a bit bigger.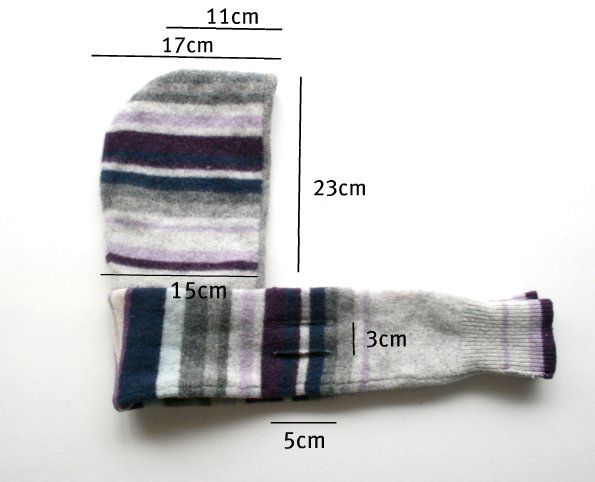 Doesn't Emma look so adorable in her little hood. The beauty of this style is that it keeps her neck warm and you can just flip the hood back if it's not required. The slits in the sleeve keep the scarf secure.