Crafty Easter Projects…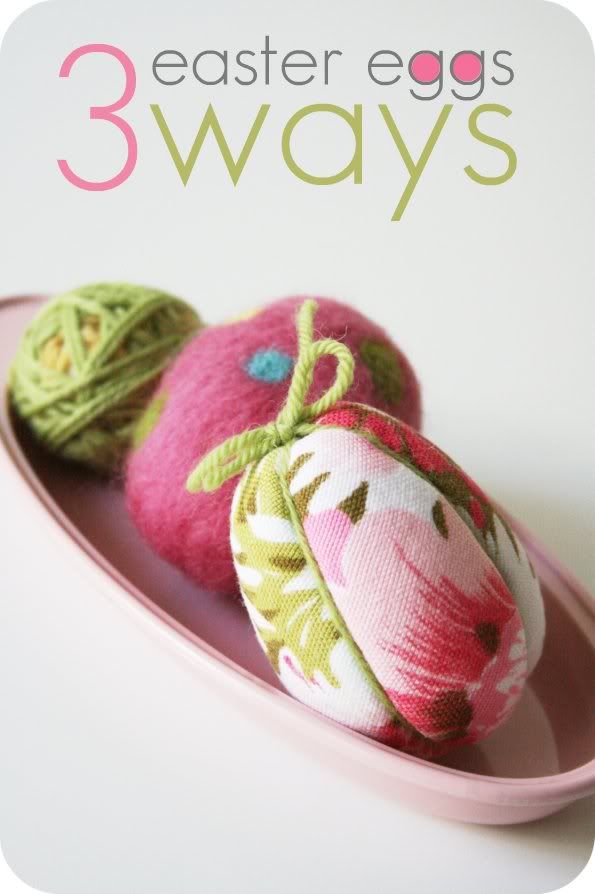 How do you like your eggs? Scrambled, fried or poached? I like mine poached…and chocolate ones are good too.
These eggs aren't edible but they sure are pretty, and very easy to make. I'll be posting detailed tutorials in the coming weeks on how to make these 3 different decorative eggs (and maybe some other bits and pieces I have bouncing around if time permits).They'd make a great school holiday craft project as well.
The first tutorial will be on Tuesday, so make sure you stop by and check it out!
Here are the links to all the Easter tutorials
Fabric covered Easter Egg
Needle Felted Easter Egg
Yarn Covered Easter Egg
www.mypoppet.com.au